512 North Main Street, Alpharetta, GA 30009
3086 Lawrenceville Hwy. Lawrenceville, GA 30044
Escape Into The Nostalgia Of Times Gone By With Our Stylish Party-Esque Wrought Iron Patio Furniture, Or Our Modern Chaise Lounge Chairs Made From High-Density Polyethylene (HDPE)!
Furniture shopping can feel like a chore — setting aside an entire weekend to go from store to store trying to figure out who has the best prices and furniture selection. Dreaming of your new patio set or indoor wicker dining room table is the fun part, it is the actual acquisition that makes it just another errand to run.
AT PARRS FURNITURE IN LAWRENCEVILLE, WE MAKE THE FURNITURE SHOPPING EXPERIENCE ENJOYABLE!
We are your one-stop-shop for indoor and outdoor furniture in Lawrenceville that center around durable and high-quality wicker and rattan aesthetics. We know that furniture shopping can feel like an errand and no one wants to spend more time and energy in procuring the perfect piece, so we mitigate this burden by providing a relaxed and calm environment where you can effortlessly try out our furniture without the hassle of any commissioned salespeople. It is our business to offer exceptional client care that goes above and beyond — but on your terms.

AT PARRS FURNITURE IN LAWRENCEVILLE, WE MAKE FURNITURE SHOPPING CONVENIENT.
Our brick and mortar facility has a vast collection of indoor and outdoor furniture ready to take home today! There is no more waiting weeks on end like you do with online furniture stores to take home your furniture. With us, you can complete your space re-design more quickly with our collection of in-stock pieces. And, if you'd like to work with our in-house interior designer to craft the perfect indoor or outdoor setting, you can do that too!
AT PARRS FURNITURE IN LAWRENCEVILLE, WE HAVE EXPERIENCE.
We have been in the furniture industry since 1984 so we have the knowledge and expertise to guide you towards the perfect furniture set and answer any in-depth questions you have about the longevity of the materials used.
THE FURNITURE YOU WILL FIND AT PARRS FURNITURE IN LAWRENCEVILLE
With so many options for indoor and outdoor furniture, we spotlight rattan and wicker furniture, in addition to aluminum, wood and polymer, and wrought iron. Find out more about our pieces below!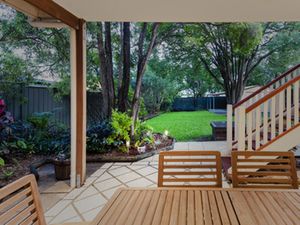 WOOD AND POLYMER
Lawrenceville experiences its fair share of extreme weather — from heavy wind and humidity to heavy, drenching rains — there is often a concern of how outdoor patio furniture will endure. The answer is our Marine Grade Polymer (MPG) composed of high-density polyethylene (HDPE) that will not rot, swell, warp, fade, splinter, or chemically disintegrate when exposed to water, sunlight, or humidity.
Entertain in style from a variety of Adirondack, chaise, and outdoor patio sets made in the USA complete with a 10 to 15-year warranty!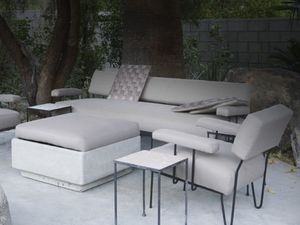 WROUGHT IRON
Wrought iron is the classic aesthetic of outdoor patio furniture. From garden parties of the past complete with finger sandwiches and tea to a more modern take styled with lively colors and pattern that people can relax poolside in, there is a wrought iron collection for every aesthetic.
At our Lawrenceville patio furniture showroom, you can choose from over 100 fabrics and frame styles and finishes to suit your personal style.
Never compromise on comfort, quality, or structural strength with the companies we carry!
ALUMINUM AND CAST ALUMINUM FURNITURE
Rustproof outdoor patio furniture is a feature you can't go without when you live in Lawrenceville. With the high humidity and wet weather, it is easy for furniture to age a lot sooner, which is why our aluminum and cast aluminum patio furniture withstands rust while staying stylish, comfortable, and durable!
Upgrade any outdoor environment with an aluminum set that invites people to unwind and relax in comfort.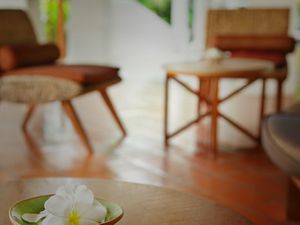 OUTDOOR/INDOOR WICKER
We offer a huge selection of outdoor and indoor wicker and rattan furniture.
Outdoor – Our wicker weave is perfect for the outdoors as it withstands mildew and mold with its high-density polyethylene (HDPE) material. Find comfort and resilience in our durable outdoor wicker pieces.
Indoor – Our pet and kid-friendly wicker and rattan pieces have easy-to-clean and reversible cushions to complement any island-style or bohemian vide you have chosen in your indoor space!
PARTNER WITH PARRS FURNITURE IN LAWRENCEVILLE
Stop spending precious time and energy combing online furniture stores for the best collections and prices — you have it right here in Lawrenceville at Parrs Furniture!
STOP IN TODAY FOR AFFORDABLE FURNITURE THAT IS READY TO TAKE HOME TODAY!