512 North Main Street, Alpharetta, GA 30009
3086 Lawrenceville Hwy. Lawrenceville, GA 30044
Make Furniture Shopping In Alpharetta A Favorable Experience!
Dreaming up a new aesthetic in your home is the exciting part — you are able to pick colors and fabrics that are a reflection of your personal style — it is the execution that can be burdensome. You know what you want and now you have to cultivate it in long hours of painting, installing, and shopping for and moving furniture.
Because our Alpharetta location is conveniently located it helps keep overhead costs low, so we can pass on the unbeatable prices to you! When you visit our store, you'll walk into a furniture refuge that is calm and relaxing with salespeople who care. There is no commission, so every staff member is there to help you find the perfect furniture collection whether it is indoor or outdoor pieces. We also have an on-site interior designer who can help you plan the space and pick the perfect fabrics and styles to complement your home.
AT PARRS FURNITURE, YOU GET INSTANT GRATIFICATION!
With online furniture shopping, there is often a week or two before you get your furniture, which causes a kink in the timeline for your space to come together and be enjoyed. At Parrs Furniture in Alpharetta, you can choose from a wide variety of wicker furniture that is in stock and ready to go home with you today!
THE FURNITURE WE OFFER AT OUR ALPHARETTA LOCATION
Our furniture gallery has a broad range styles and selection of indoor and outdoor furniture to fit any design aesthetic.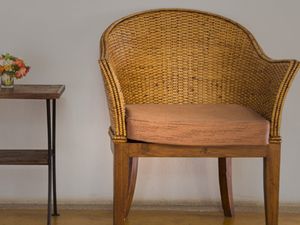 INDOOR WICKER FURNITURE
Experience the beauty of rattan and wicker whether your style is casual or formal — the choices are limitless!
Find indoor wicker furniture to style your porch, bedroom, living room, and sunroom!
Whether you have a room that you want to escape into island living or are going for a bohemian vibe, our rattan and wicker furniture is diverse and adaptable to any aesthetic. From wicker sofas to dining room sets, you can choose from different fabrics and frame styles and finishes, to get exactly the design you are looking for. Even better, rattan is a renewable resource and features lasting strength and durability. The cushions on our sofas are reversible and easy-to-clean, making them pet and kid friendly!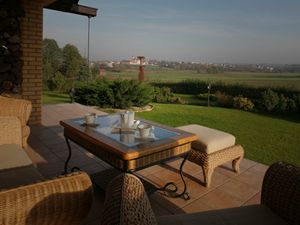 OUTDOOR WICKER FURNITURE
Outdoor spaces provide an oasis and an invitation to relax and slow down, and our outdoor wicker furniture complements this lifestyle perfectly! Choose from our wicker weave that comprises high-density polyethylene (HDPE) for longevity that avoids mildew and mold growth. This all-weather patio furniture has cushions that withstand all the weather elements that Alpharetta brings and marries function and style perfectly with resilience, comfort, and beautiful patterns and colors.
CAST ALUMINUM AND ALUMINUM OUTDOOR FURNITURE
Experience the ultimate relaxation when you surround your outdoor pool with our cast aluminum garden furniture!
Choose from a variety of lounges and chairs and patio coaches and tables for the finest outdoor entertaining! Our outdoor aluminum furniture is rustproof and backed by warranties that only support their quality and longevity.
WROUGHT IRON
Wrought iron furniture is crafted in a multitude of styles to fit with any outdoor aesthetic — formal or casual. Create an atmosphere that ushers nostalgia from the past to more modern and contemporary styles. No matter what your personal style is, our wrought iron furniture caters to comfort and durability.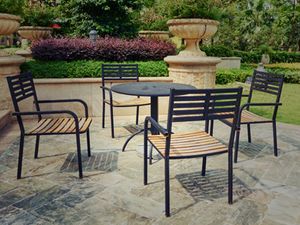 WOOD AND POLYMER PATIO FURNITURE
If you are worried about investing in wood furniture because of the Alpharetta humidity, we stock pieces made from high-density polyethylene (HDPE) — this material will not splinter, rot, swell, warp, or fade despite the weather we experience! Shop rockers, chaise lounges, benches, and outdoor dining sets made in the USA.
PARRS FURNITURE – ALPHARETTA
From wicker and rattan to aluminum, wrought iron, wood and polymer — we have furniture options for you!
IF AFFORDABLE AND HIGH-QUALITY INDOOR AND OUTDOOR FURNITURE THAT COMES IN AN ASSORTMENT OF STYLES, COLORS, AND FABRICS IS SOMETHING YOU RESONATE WITH, STOP BY TODAY!